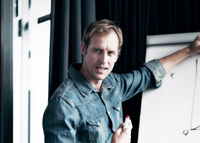 Highly motivated, effective & creative professional in learning and development coupled with oil & gas drilling and operations, organisational development, intellectual asset management, competitive positioning and cultural transformation management.
Extensive international career covering operations, management, commissioning, and training
Accomplished lecturer and experienced learning consultant with strong coaching and mentoring skills. Creative change agent for both 'New Ways of Working' and 'New Ways of Learning'. Successful field operations supervisor and staff manager.
An excellent communicator and motivational speaker with a passion to help others develop compete and succeed. Able to operate at all levels of the organisation. Readily adaptable to change, new businesses, teams and environments.
OPITO certified Assessor, and external & internal Verifier. NVQ Level 4 Management and NVQ Level 5 Chartered Manager qualifications.
Creator of the new OPITO level qualifications (Process and Maintenance Training Centre approval qualification). Working with OPITO on the new Supervisory and Engineering standards.
A committed auditor with an ability to generate and implement effective auditing procedures and also to evaluate technical training for efficiency. Draft audit reports for technical training centres and clients. Identify any gaps in controls and make practical recommendations. Performing audit assignments in compliance with the Company Internal Audit Standards.
Areas of expertise: developing Competence & Assurance Systems, team leadership, new product/business development, designing training assessments, Coaching/training exceeding targets, Internal & external marketing, Training evaluation, Target management, Salesmanship, Customer service/Sales training, and quality assurance.